How to make cake rolls? Blue and white porcelain hand-painted cake rolls!
Ingredients: Yogurt, Corn Oil, Cake Flour (Low Gluten), Cornstarch.
1. Mix 25g of corn oil with 70g of yogurt until well emulsified. Sift in 75g of low-gluten cake flour and 6g of cornstarch. Stir in a zigzag motion until well combined.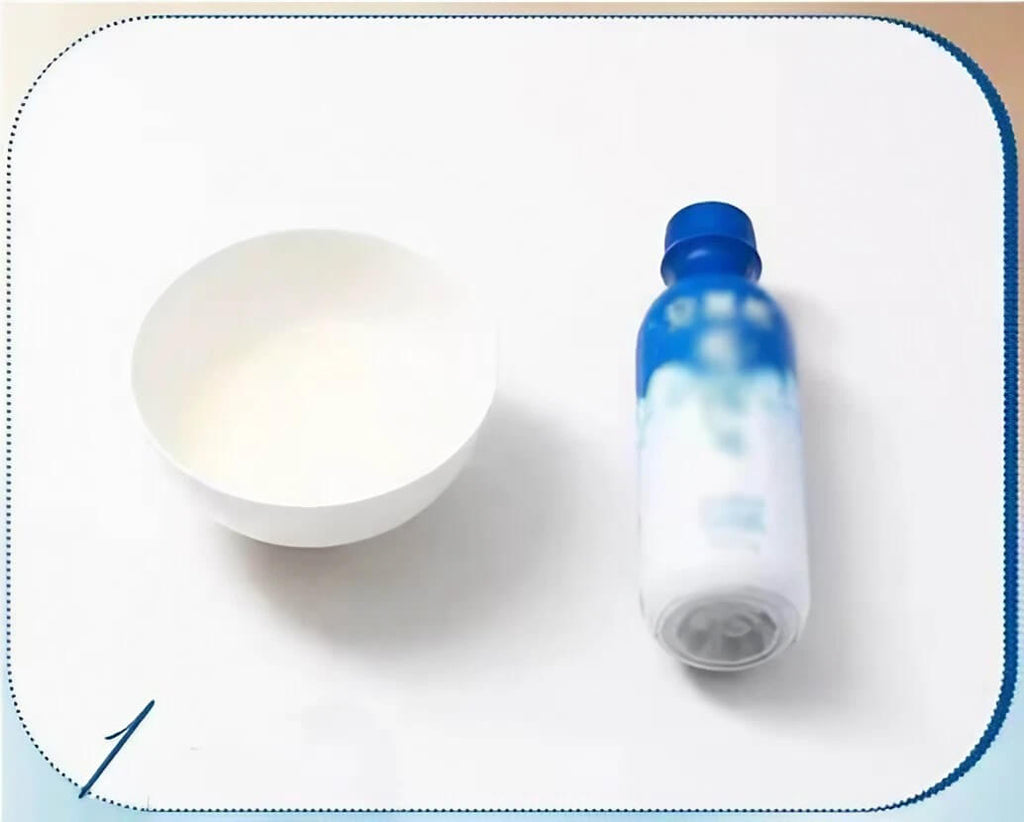 2. In a separate bowl, whisk 5 egg whites with 65g of sugar until stiff peaks form. Gradually fold the egg white mixture into the batter, gently folding until fully incorporated.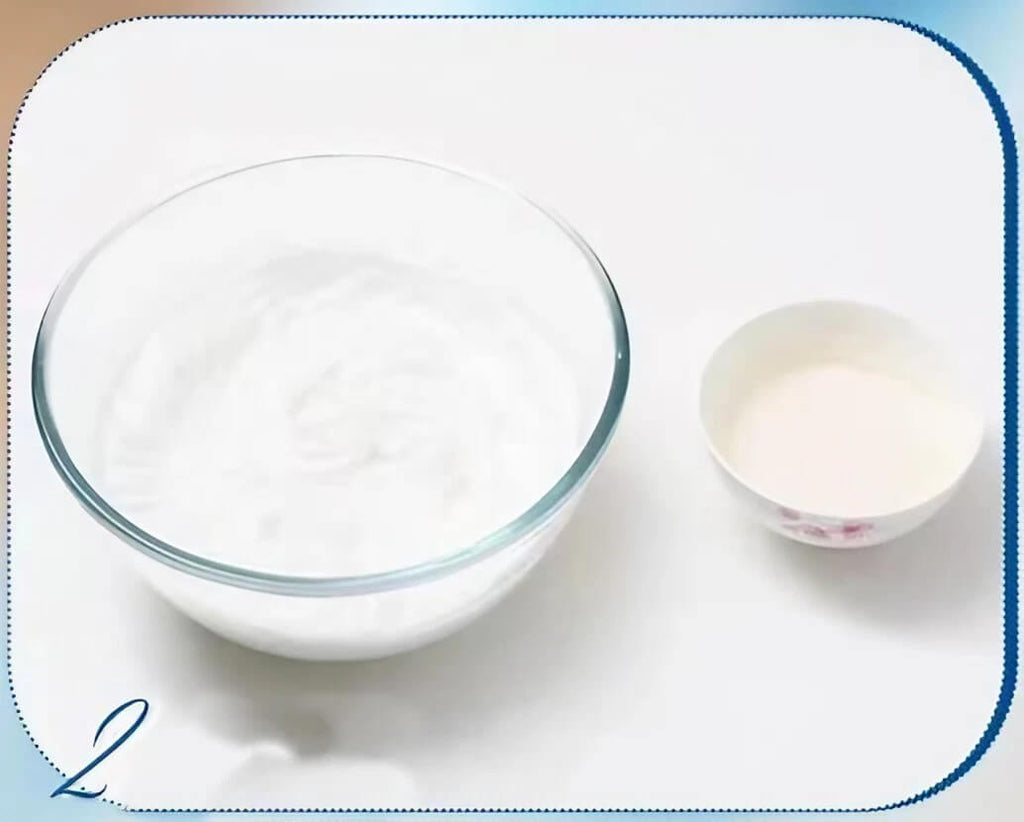 3. Take 50g of the well-mixed white cake batter, add blue food coloring, and transfer it to a piping bag. Pipe out your desired pattern onto a piece of parchment paper, and then place it in the refrigerator to set.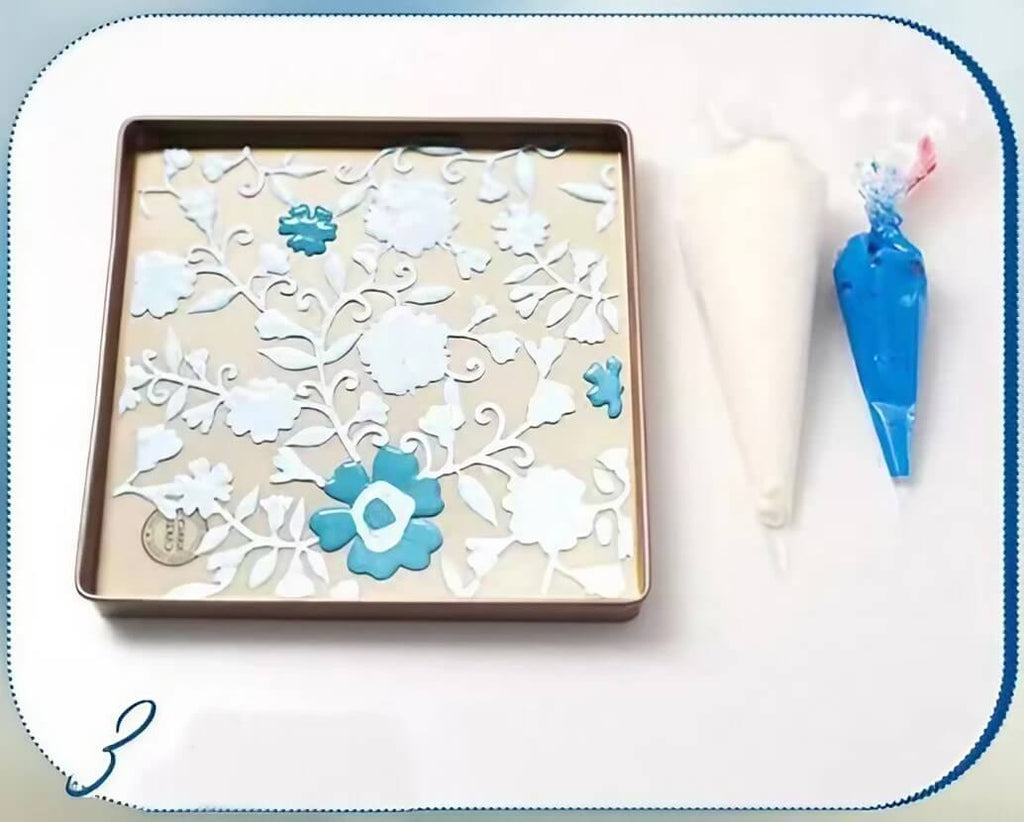 4. Pour the remaining white cake batter into a baking pan. Bake at 160 degrees Celsius (320 degrees Fahrenheit) for 30 minutes.
 
5. Whip 200g of cream with 15g of sugar until stiff peaks form. Spread the whipped cream over the cooled cake layer, which has been placed on parchment paper.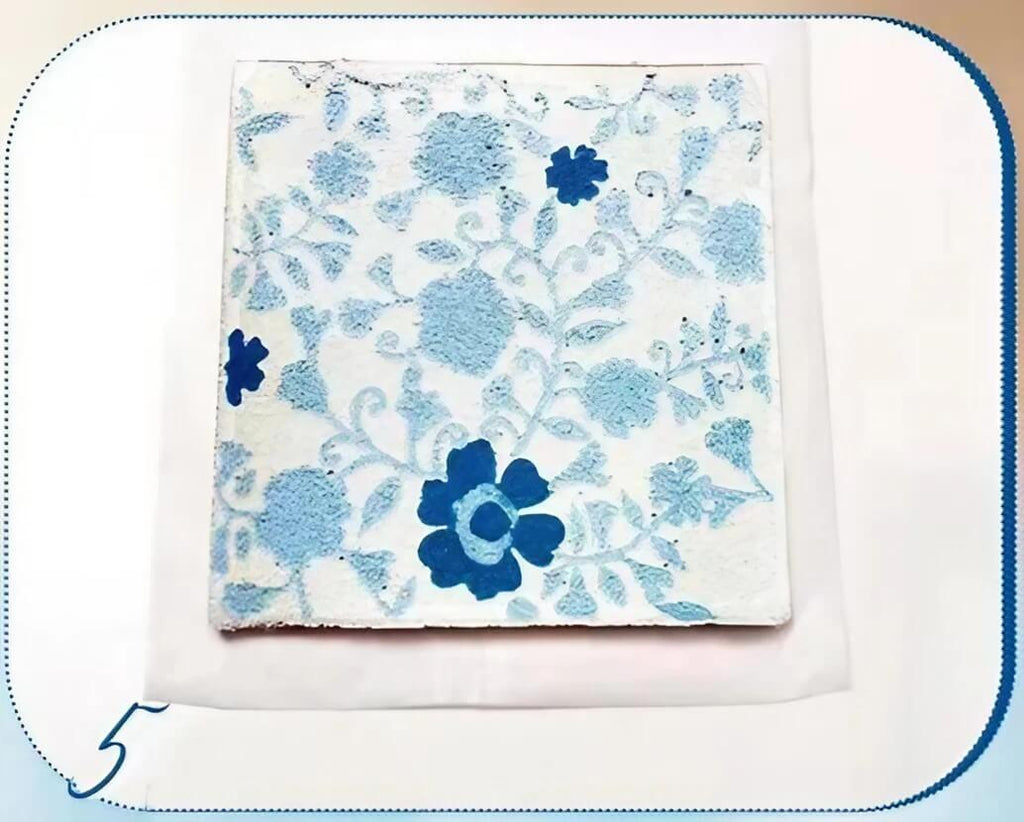 6. Carefully roll the cake, using the parchment paper as support.
7. Use blue food coloring to add fine details to the cake roll.
Enjoy your homemade cake roll!

[Sandwich Cake Q&A and Tips]
❓1. What size baking pan is used?
The baking pan used is 28x28.
❓2. Should I use oilcloth or parchment paper? How to make oilcloth transparent?
It is recommended to use oilcloth, as parchment paper may wrinkle and is not as suitable for creating a smooth surface. If your oilcloth is not very transparent, you can lightly grease the surface with oil, similar to how paper becomes transparent when soaked in oil.
❓3. How to use digital templates?
After saving the digital template, print it on A4 paper with a printer. Place the template under the baking oilcloth. Print the pattern to fit your baking pan, for example, mine is 28x28, so the pattern is about 26.
❓4. Do I need to bake the hand-painted batter before using it?
After creating the hand-painted pattern, refrigerate it until ready to use.
❓5. When should I remove the oilcloth?
It's generally best to remove the oilcloth while it's still hot to keep the pattern intact.